Accelerate your
sales
We have developed a strategic method that allows us up to 2000% return on our campaigns.
This method consists of traffic and leads that are ultra segmented and qualified. It means that we only deal with people who actually seek or want your product.
Yes, we sell to the right people and even reduce the price over time, this is due to our internal Artificial Intelligence, which performs the study and testing of target audiences for us.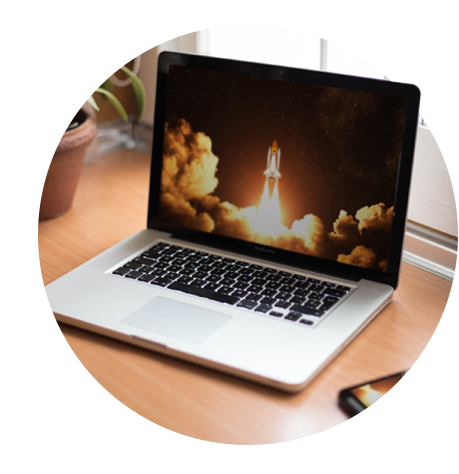 Capture qualified
leads
We capture through sponsored campaigns on Facebook, Instagram and Google Ads, to gain contacts, emails and phone numbers of people interested in buying your product.
We work your Leads so that your commercial performs optimally, selling in an optimized way turning your skills into larger numbers.
Increasing qualified traffic
Also through social media sponsorship and Google, we get people interested in your content, brand or product to frequent your site.
The difference is that Qualified Traffic consists of people visiting your site with a lot of interest. Which effects your numbers into conversion.
Integrated platform
your campaigns
Get access to a traffic and tracking platform integrated with Google Ads, Facebook Ads, Instagram Ads and other outreach channels to ultra segment your target audience and optimize your sales results.
My Platform


Sales Machine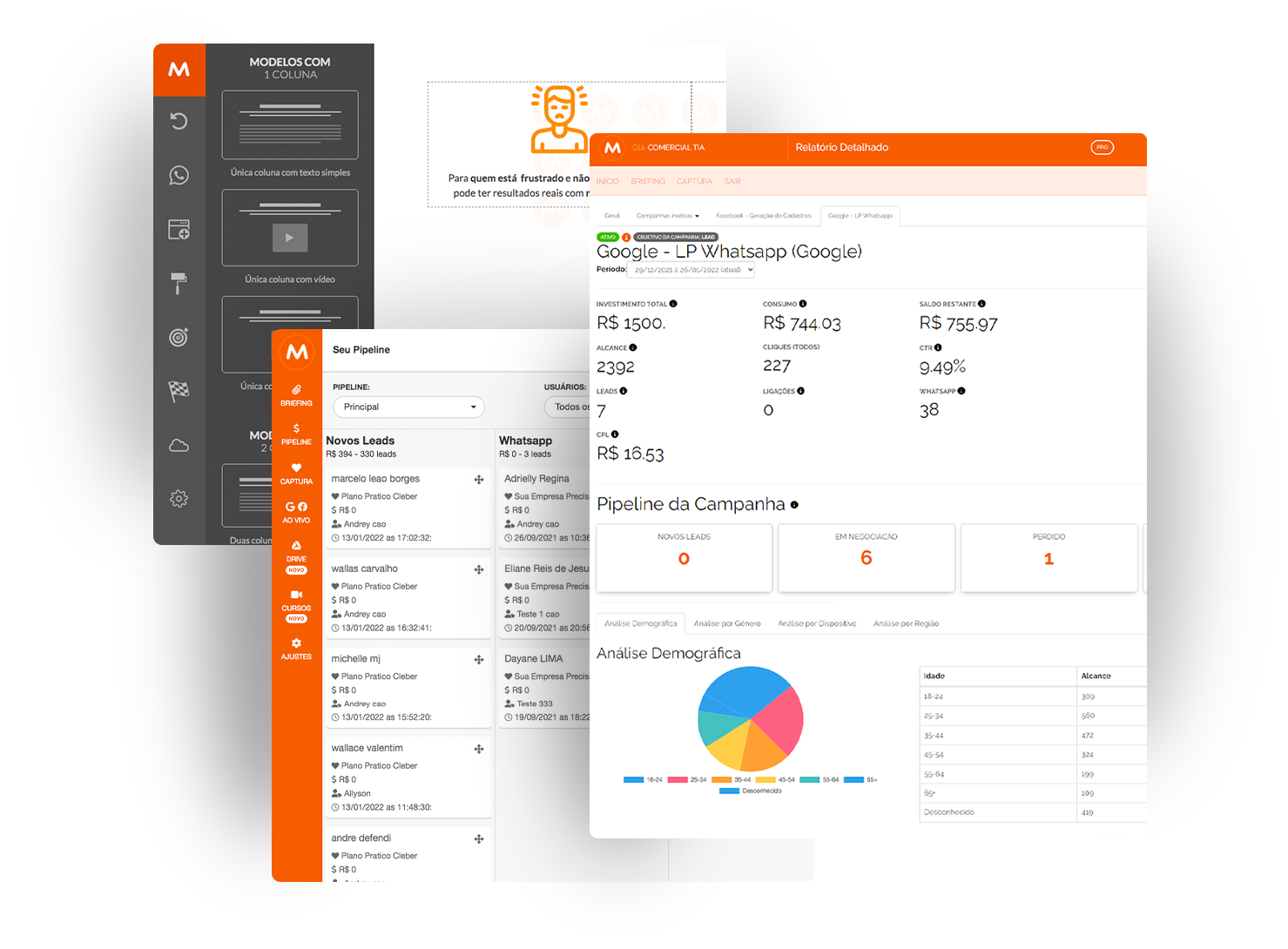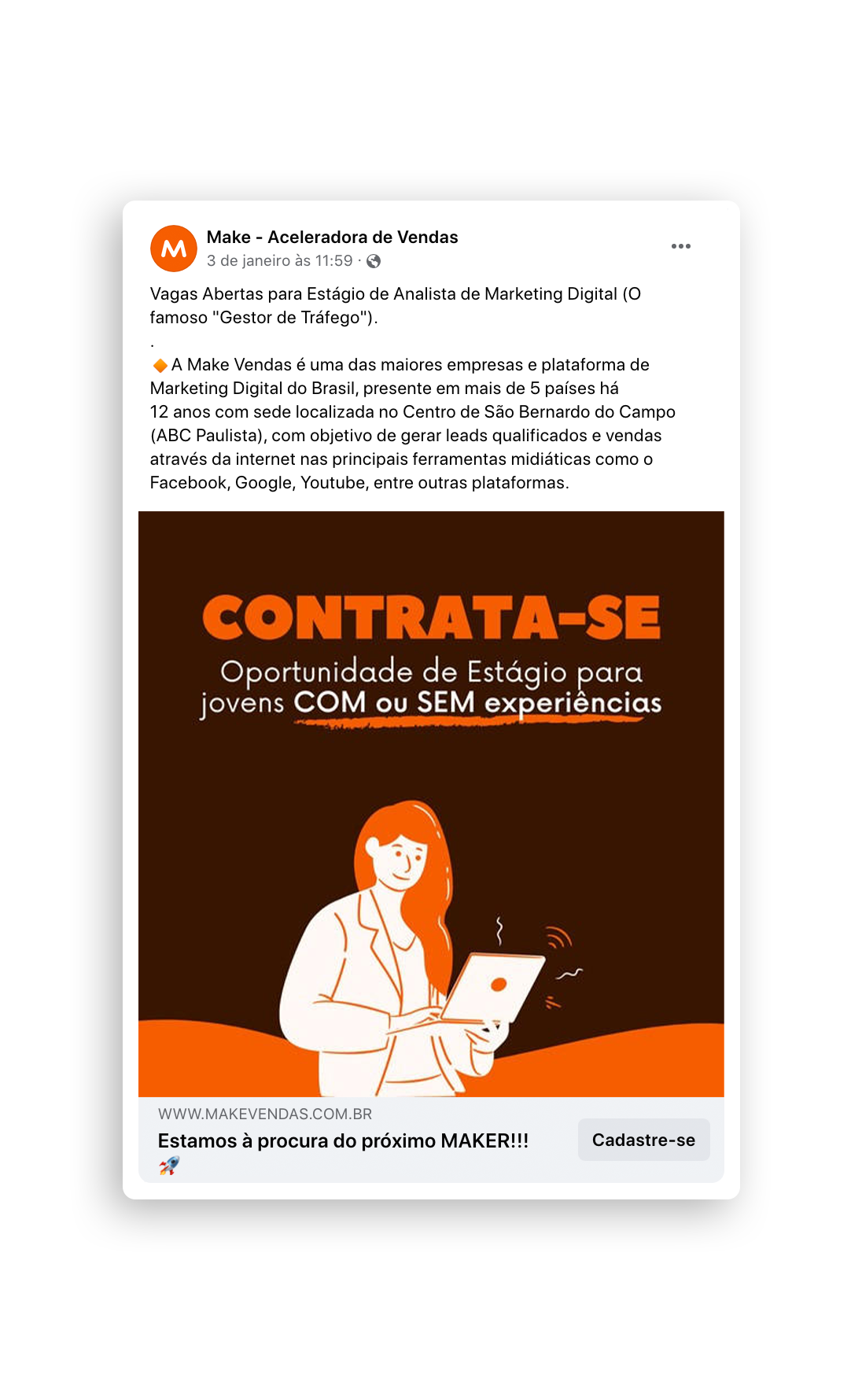 The strategy to
double sales from Make
To double your sales, you'll need strategies that make good buyers come to your product or service.
This is exactly what we do at Make Sales. When we talk about Qualified Traffic, we're talking about visits to your website only from people who are actually interested in what they're reading. Can you imagine? Your website visits being only sales opportunities? That's exactly what we do.
But if you have an event, want to sell a service, or are looking for enrollments/registrations, then you must rely on Qualified Leads, which are registrations and contacts for you to exploit from people who have voluntarily shown arduous interest in your service, product, or event.
Traffic
qualified
With more than 13 years of experience and 1500 campaigns already configured and structured By the experts at Make, we know exactly what the step-by-step is for daily optimizing the traffic of your website and/or E-commerce.
Through Facebook Ads, Instagram Ads, and Google Ads it is possible to get more visits and more orders without the need to increase your investment in sponsored media.
Instagram ads
Instagram is a surefire way to Digital Marketing.
15x more interaction
Users are 15 times more interactive on instagram, because it is a social network optimized for mobile use.
30% of users
Bought a product they learned about from Instagram, as it is a social network that explores visual communication.
63% of users
Say they access Instagram several times a day.
Facebook ads
Facebook has more than 2 billion users. Surely, your target audience is on this social network.
The Network with the most users in the world
Facebook is shooting up as the network with the most users in the world.
8 out of 10
Users access facebook every day.
Fast results
Get peak results every day.
Google ads
Betting on Google Ads is always a good choice, you will always be searched by Google.
40 Thousand
This is the number of searches Google receives per second.
200%
It is the difference in click volume from the first link to the second.
Costume
Do you Google before you buy? Your customer does too.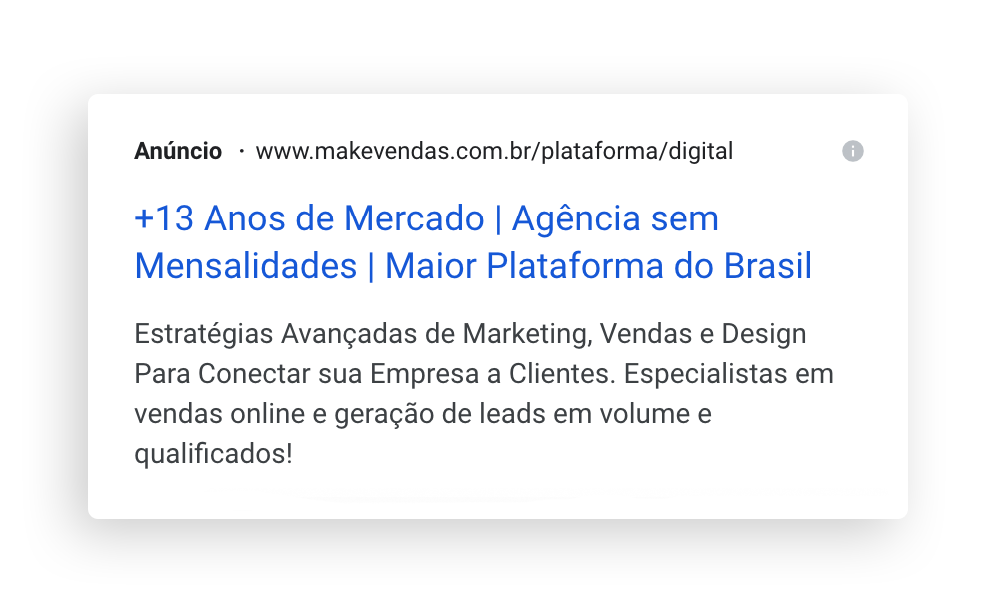 How can I sell more by having qualified traffic?
Selling is a challenge when we don't know who we are presenting our product to, just as it is a challenge when the prospect doesn't know who we are.
However, when we sell to people who we know need our product and already know us, the sale stops being a challenge and is allowed to multiply, and that is the advantage of selling with qualified traffic
Qualified Traffic is the visit of people who already know you and want your product in their E-commerce.